About transferring project
About transferring project

How to cooperate with "comers"? A piece of advice for a client :)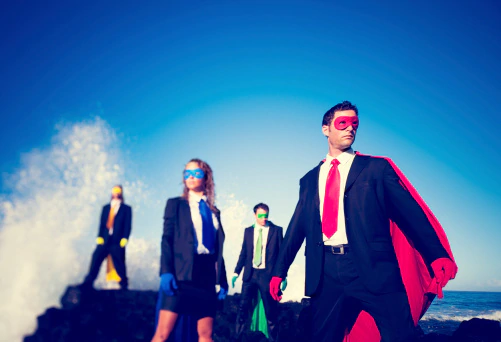 How to understand that it is time to change a team?
In truth, primary thing that you should start with is your strategy and goal.
Planned reduction of expenses after the product have been released to production. For example, if you wanted to get the product as soon as possible, you have sufficient funds and you have hired a very professional team. After product launching process, probably you would like to overview your expenses, because the main work is done. But you should remember about support, in other words, make sure that it will continue to work as it should be.

Paying for support its total value is not economically feasible, so it's a chance to receive a new arrangements or find another team. In this case, you can conclude with the current team a consulting agreement and contact them in developing critical functionality.



Quality degradation of software development, non-compliance with time arrangements.

If you have noticed that with the full implementation of the arrangements from your side, the speed of development process has decreased, or quality has fallen. Mostly, typical reasons: leading developers can be transferred to another project, and they are replaced by people with less experience or less understanding of the specifics of the project; your top-of-the-range specialists on the project left the team; the contractor's management decided to increase marginality and replace your developers with others specialists with lower rate.
If it's time, don't be afraid of changing your system development team. If you think that the team you start with has great competences, understands your business and you are in a certain comfort zone. If you worried that there is no alternative. Just think about your current results and your cooperation with a team, weigh all the pros and cons and make your choice.
Transferring project
Well, you've decided to change your team. Do you remember what we have advised you at the beginning of the cooperation with previous team? You should start from organizing the maximum documentation of all the solutions and elements of the system. If you succeeded in doing this, the project documentation will greatly simplify the introduction of the new team. Besides, the significant question will be: "Who is accessing data to source code and project documentation?". If you have these accesses, then no questions asked. If these accesses in the current team, then you need to arrange about documentation downloading, specifically:
description of the web architecture and functional use of parts of the system

descriptions of interaction protocols between system parts and external systems

descriptions or process schemes

descriptions or user story schemes
Even, if you have all the accesses, but you are extremely dissatisfied with the work of previous team, it's not a reason to repudiate a claim of some work that they made for you. Apart from the fact, that it can spoil your karma as a whole, also it's not very good from the point of view of business ethics. There is still a point: that you won't be 100% ready for the system "surprises". Your new team will need some time to learn all the system features, and by this time you can get unpleasant moments and blocked business, through some small issues that the previous team would correct it in a few minutes.
Due to this, it is important to split with developers on a good terms, in order to stay not as best friends, but at least in neutral relations.
What is important to do for a quiet and seamless introduction of a new team:
Give an opportunity to learn the existing documentation of the project and audit the code before they start their work on specific tasks;

Make an arrangement with the previous team about consulting services for a specific period (depends on the complexity of your project). During this period, you can involve your previous team to help in finding out the details of system activity, which are not described in the documentation;

Clearly agree with a new team according to the cooperation scheme: periodicity of payments, financial structure;

Plan together your further cooperation in software development process, or just explain your previous plan to developer if you do not change anything;

Don't forget to take an active part in software development as a product owner.
Important! You must take into account that effectiveness of your new team can not be on 100% for the first couple of months, in comparison with the previous one, because they will need some time to sort out all algorithms and system processes which were created by other people.
Now you are ready for the transferring.
Good luck in business and constructive cooperation with IT companies!
Other articles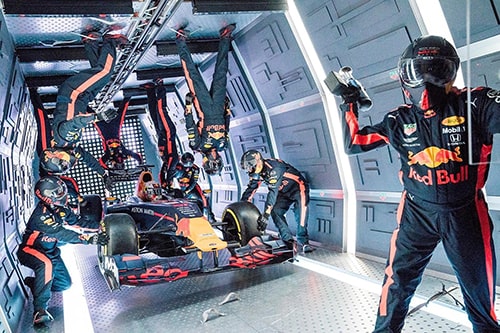 The system is developed and implemented. What's next?
When you are hiring a team for some Web application or software development, the first thing that interests you is the development time and the total project cost. Besides, you should think about how your IT system will work at the beginning of the project, also take into account development technologies, architecture, etc.
Quite often it turns out that the system is in a stage of active development and modernization for a very long time. During this stage, the concept of support and development is unclear for you as for system representative or system owner, all the system support should be as background of basic system development.
Introduction
Client: Reporting statistics stopped working, besides for some reason there are no transactions that should passing through payment terminals. Would you be so kind as to check what has happened there?
Developer: Excuse me, but your system support agreement has expired for more than six months ago. System development and its upgrade also stopped for a long time ago. We don't have the required resources to service your system at this time.
Regrettably, in this case it's your problems! The development company simply doesn't have an ability to hold employees in case of "and suddenly you need something"...
Was it forced cooperation or necessity?
When you are hiring a team for some Web application or software development, the first thing that interests you is the development time and the total project cost. Besides, you should think about how your IT system will work at the beginning of the project, also take into account development technologies, architecture, etc.
Quite often it turns out that the system is in a stage of active development and modernization for a very long time. During this stage, the concept of support and development is unclear for you as for system representative or system owner, all the system support should be as background of basic system development.
It is very important to understand the difference between these two processes, and here's why:
Before the system will be launched into production, the developer's main idea is to create architecture, build a scalable web application, create functionality, qualitative software coding according to the certain deadlines. Testing web application according to the test cases and automated testing allows you to find bugs or defects of the logic of work according to normal mode and liquidate them according to plan, preparing a software product for release.
After release, there is happening actual testing of the system. At this moment, quality of incidents play center stage, their classification and response time (fixing). The quality of support will be determined by the speed of incident response and total change of incidents quantity of different types. At this stage, the team's priorities and loading conditions are changing.
In order to avoid problems with understanding tasks importance or bugs-fixing time, you need to clearly separate these two activities during software deployment to production environment.
All additional modernization, implementation, etc. is basically have the same principles as the previous core development. With regularly and calmly software testing. All maintenance tasks are described in a separate agreement, with task classification and deadlines. Consequently, you will not depend on the conditional terms for publishing the next sprint's functionality in terms of system performance. You don't have to make a decision "publish now or wait" - all such cases will be described in the agreement.
Subsequently, the support agreement, it's not an opportunity for your technology partner to "tie" you to himself/herself. It's a tool that will allow you to specify and regulate your cooperation more clearly in the future. This agreement will help you to control system survival and its development.
How to calculate support cost and not overpay (maintenance costs)?
Your system can consist of many components.
This is the hardware (servers) and installed software environment on them, which controls them. These are additional systems that support the work of your project. Yes, and the project itself. It is conceivable that in such a complex configuration, an error can occur at any time and everywhere, especially at the first time after system deployment. In addition to this, all your ideas on the system development stage, its modernization should be evaluated and described into understandable tasks for engineers. This is a job for the business analyst and project manager, which should be paid.
You, as a business person, cannot be in abeyance, you should have specific numbers of expenses monthly of your system support. But if you rely only on actual requests, then you will not have a harmonious system of expenses. It may be that you don't have an incident for a long period of time, and then occurs a critical one that will require an urgent reaction, or occurs an idea for implementation that has never existed before.
For this case, we have such type of an agreement, which helps the parties to determine the resources that hypothetically may be necessary to maintain or fix the maximum limit of such services on a monthly basis. Service-level agreement (SLA) is an agreement between a service provider and a user about a service level. It contains quantitative and qualitative characteristics of the provided services such as their availability, customer support, bug-fixing time, etc.
Having clearly defined SLA terms and conditions, you can plan your expenses. If you notice that the service levels according to the SLA terms are not achieved, you can effect another deal or reconsider an agreement.
Automation support
This section provides more tips and tricks for improving the efficiency of your system support. If the support team doesn't have its own automation practices, then you should move forward them to automation practices or find another support team.
Basically, the most important part of system support is to get information about what, when and where had happened. There is no point of losing a certain part of the profit and, in addition, customer loyalty just because you had problems with free space on the server from which the system stopped working normally.
That is why, Codein company uses the following techniques:
System logging. All information about data exchange between the system modules and external systems, report of abnormal system conditions and errors, and store all these information mentioned above. This allows you to get a complete technical description of the error, and an opportunity to reproduce it and ability to analyse the system during that period when error is occurred.
Auto cast. Depending on the prescribed services in the SLA, you can activate weekly auto cast to the support team about errors reports. Such reports are analyzed and, if it's necessary, these errors are fixed in reports. All this work is agreed with the client.
Automation Testing. There are standard tests that verify the operativity of the main system functionality after its updating. This allows us to understand at the first stage whether we got a working system or not. In the case of failed tests - the system is required to get back to development stage.
Automation Control and Monitoring Systems. We use a system like Zabbix. This is a very powerful tool that allows you to monitor automatically the current system parameters, such as checking of free space on the server's harddrives, the RAM resource, the work of server services and individual subsystems of your project. In case of such a situation, which recognized as incident or planned situation, Zabbix will automatically send you a message, for example, in Telegram. Therefore, you will find out that your server is not working after minute, when such an incident has happened.
Conclusion
Of course, the cost of system maintenance will be significantly influenced by the technology which you have been chosen, the necessity to pay for certain licenses, the cost of server's infrastructure maintenance and, even, the architecture of the solution. Because, if the architecture is ill-considered, then there can be a situation that you cannot fix the problem because you should "break down half of the system".
In any case, Codein is ready to help you in maintaining your system, optimizing it and reducing the cost of it!
Please contact us.