Cyber Security Consulting
Network like a jungle
more than 20 projects
$2,9 mln of total turnover
5+ industrial competencies
New challenges of new era.
Information and personnel always were and will always be the most important assest of any company. The information era accelerates the business speed but also creates new ways and methods for the bad guys to obtain critical information the businesses wish to keep private and/or abuse businesses IT/telecom infrastructure, often through exploiting human weaknesses just as effectively as technologic shortcomings.
Services
We provide network security audit, software audit, pen testing services and network building services. We work with our customers to build an accurate profile of what your primary business function is, where the information technology related threats might be coming from and what the goal of your security assessment actually needs to be. This is done to ensure that the work conducted meets your exact needs and not just easily productized or boils down to a bunch of matches against standard checklists. We would are interested in on long-term relationships with our clients to ensure they get the high-end, professional security audit services tailored to their actual needs.
Every service from the list below can be provided within complex project or separately if you need use our team expertise in your own projects.
Company network security audit and pen testing
Compliance audits and social engineering pen testing
Creation of custom secure communication products
…that provide encrypted voice, IM and email communications over public networks, including 2GSM, CDMA 1x and higher-bandwidth mobile networks.
Application security audit, including web-app security audit
Creation of secure communication networks
using *nix solutions
Look at our Success Story
Ukrainian Cyber Police
---
Problem
New Ukrainian police department of cyber crime investigation need to hire staff. Cyber police authorities need the professionals in this area to help with interview.
Solution
CodeIn professionals was invited for new cyber policeman interviewing to choose the best one who will be hired to the service.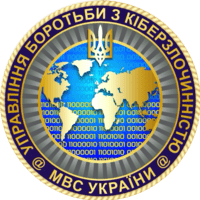 Do you want more safety in your network?