Outsourcing & Outstaffing
You don't need to learn every field in IT - we can help you
more than 20 projects
$2,9 mln of total turnover
5+ industrial competencies
---
Do you have your vision of a new product or service? Or may be you have good working product? In both cases, you will need qualified specialists for development and deployment or for support and evolution. We can provide you with the experts or a separate team which you may need for solving problems in your company.
Outsourcing
We can take responsibility for the part of business-processes in your company. In that case we are responsible for the quality of every aspect of our part of work.
Outstaffing
You can hire an experts you need to perform certain tasks as part of your project or business-process. You have cost-effective guaranty of expertise for your purposes and management on your side and the responsibility for the final result is on your side too.
Offshoring
You engage company from another country and that give you developed software with functions you need, quality you need, deadlines you need, but also you have significant budget saving.
Gol+Pas
---
Problem
The game portal had a huge number of automatic content checks. The information derived from scanning was used to get advances in gambling.
Solution
We get request from our customer to solve this problem. We have implemented a solution named CodeIn.Antiscan.
Results
The implementation of the solution completely solved the problem of real-time scanning and protecting odds data from being used in a few popular fraud methods.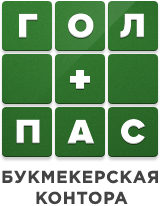 Let your company make the money - hire outsource team.