A few words about choosing developers
A few words about choosing developers

How to cooperate with "comers"? A piece of advice for a client :)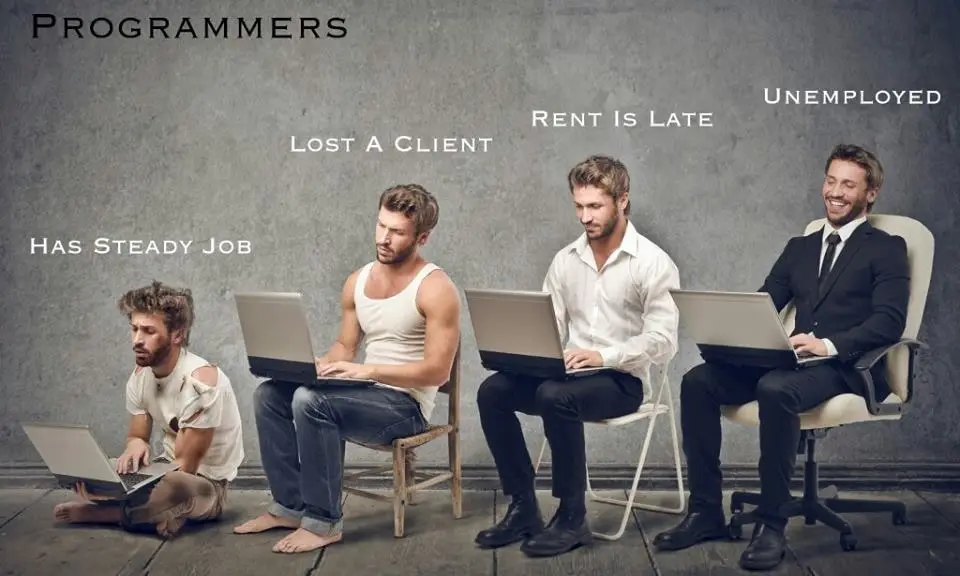 You have several different options to choose from outsource and outstaffing ("borrow" full time worker from another company) to form your own team.
Today, there are a wide variety of outsource developers. But as always, it's all about three factors - cost, timeline and quality.
Freelancers are people, who are outside of staff of your or other company. The level of responsibility depends only on the specific person. Present day selection services of a contractors allow you to overview ratings and reviews of such developers. As an apparent downside of this option, if something goes wrong with life of such developer, more than likely you will get a "pardon" on the email and a fouled up project. Also, you will handle all administrative work. One of the insuring method with such a contractor can be considered the conclusion of a direct agreement with financial penalty, risks and limitations. Even if you will not enforce it because of economic inexpediency, your readiness to demand responsibility under a freelance agreement will definitely add him/her motivation to be more responsive to the fulfillment of the terms of the agreement. And his/her readiness to sign such contract will show his/her business qualities positively.
Also, you should know that you will be responsible for further development and system support, because freelancer is an independent person and he/she can choose when and where to apply efforts.
Small software teams - here you can get a good value for money. The most frequently, such teams consist of experienced developers who do not like the work of big "dev shops". But there were times, when a software team has a couple of really cool developers, and the rest of them are at the level of the juniors. If the development process in the team is not adjusted as it should be, then these juniors will create unattended problem code, which is gonna have to correct ...
Choosing a developer you should request a team description and come to an arrangement about your notifying of any changes in the team.
Considering the fact, that in small software team, you have every chance to become a favorite client, and obtain support and development for reasonable price.
Large software companies - mostly, they can provide well-worked development procedures and grade the diversity of developers level on the project. In other words - you will get excellent business management and most probably in your project won't be engaged the top workers. You will get the highest price with a sustained development quality, and it will not be a problem for them to provide support and further development.
It is also important to understand the fact that to save key developers, who are not currently involved in projects (which could not be sold), the company pays their salaries based on margins from running projects. It also affects on pricing, but the plus is that the company will keep key competencies and will be ready to enter your project quickly.
Outstaff development for you will be very similar to cooperation like with a freelancer. You will have massively more opportunities to control a such team, it will have higher price than the freelancer, and all the issues management and its process will be your "pain in the neck". As well as further product support.
Your own team it does make sense, when your project is very long and involves a lot of development and expanded time. However, you do not want to form competencies in your direction outside of your company. In this case, you will have to form a mini software company, with a web-designer, project manager, business analyst, developers, QA. Will it be economically feasible for you? It's just a question of calculations for specific cases. Furthermore, it doesn't give you a 100% guarantee, that you won't have a leak of data or competencies, because serfdom law has been cancelled as far back as 19th century, and developers have a tendency to seek happiness elsewhere if they do not like something.
To be continued. Next time we will speak about choosing of pricing methods and choosing of project management type.
Other articles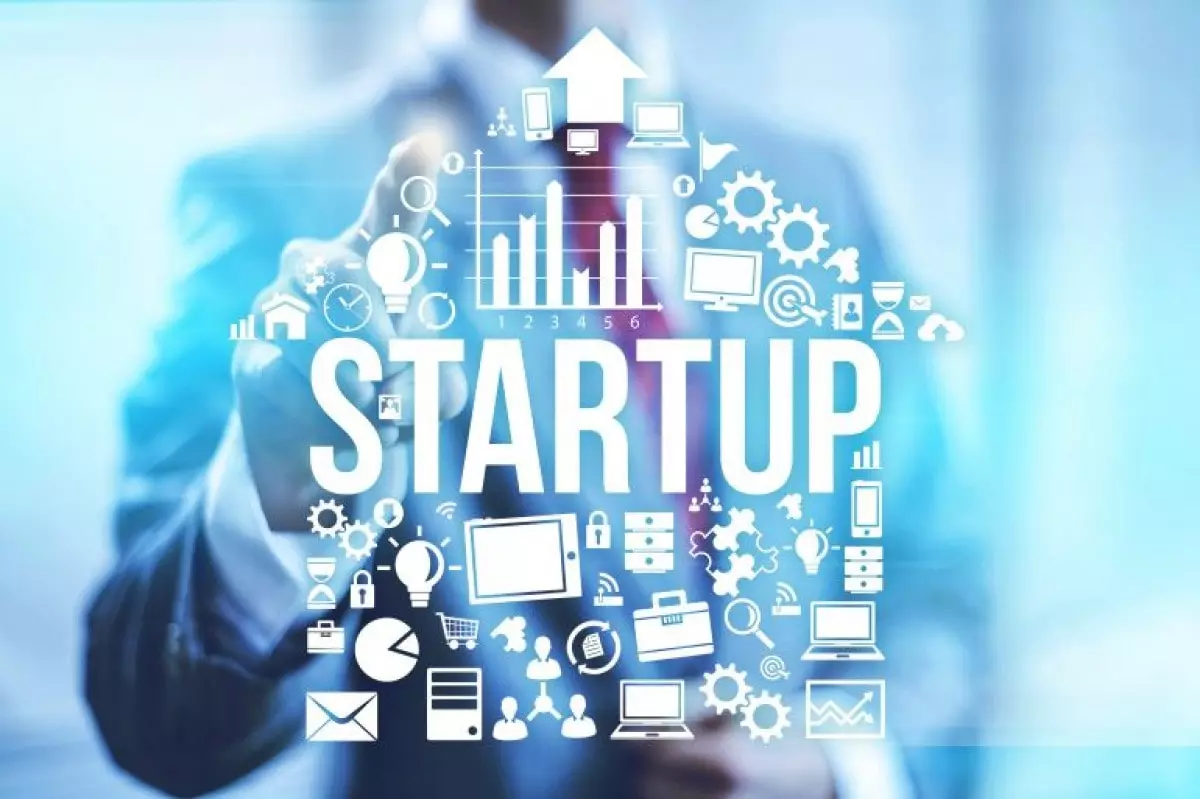 Does a startup need to outsource software development?
Every single startup goes through the same stages of development. And sooner or later, one of the main questions arises: Is it time for some tech help?
While, in most cases, the budget for the startup establishment is quite limited, it is still not the main criterion to consider, trying to answer the question. The most important metric is whether technology is a part of the core value proposition of the product, or is it a vehicle to solve a growing business need.
How do startups actually work?
Let's try to understand it in a real-life example. easyweddinggeorgia.com is a Dubai based startup, offering wedding solutions in Georgia for the residents of the GCC region. In this case, the core value proposition is a paperwork service and a memorable experience. The technology here plays a secondary part. Diving deeper, we can see that the company is going through the same stages as any other startup:
1. Concept and research
During this stage, the idea was born, and the potential target audience has been carefully studied, during the market research. The main goal of this investigation is usually to find out if people actually need the product/service and what problem it would solve for them. It is important to invest some time into analyzing the competition to understand if the idea is already being sold by other companies, and if the answer is yes, to understand what their strategy is.
2. Commitment
Here is where the company puts the research into practice. At this stage, the company has secured the funding and developed a clear offer and product along with setting up the marketing base to initiate some brand awareness.
3. Traction
At this stage, typically the first year of any startup, the company got the word out about its products and started gaining its first customers. The traction stage often gets mistaken with the growth. However, they play different roles. During the traction period, the main goal is to grow the customer base and to reach the product-market fit researched earlier.
4. Refinement
The refinement stage is where the given startup example currently is. The company got the feedback from the early adopters and is ready to refine the products in order to find a better market fit, offer a better customer experience, and to become more efficient in general.
5. Scaling (this is the growing stage we have mentioned earlier)
Typically at year 2 or 3, the company moves into the scaling stage. It would be the next step for our case study. At this stage, the company usually grows its customer base and its offerings. The marketing strategy gets optimized for a better conversion rate, and the tasks start being delegated to the new growing team of employees, supporting the business. This is when the company hierarchy is being set up.
6. Establishment
The final stage every startup dreams about – when they are no longer just a startup, but an established enterprise. It usually comes during year 3, or later. At this stage companies usually experience considerable growth (although not as dramatic as during the growing stage) and customer loyalty, while constantly working on their development.
At which stage do you actually need to outsource the developers?
In a given example of a startup, the technology doesn't play a big role during stages 1 to 3. The basic set up has been made by the company's founder and just a couple of hired employees.
However, reaching the refinement stage, it has become clear that in order to become a perfect fit on the market, it is necessary to restructure the offer.
In this particular case, to match the demand of the target audience, the products and services have to be divided into subcategories, making it easier for potential customers to find the best solution for their problem. To make it happen has been decided to build an umbrella of the companies (the directory website) where every potential customer would be able to find a personal solution, regardless of how complicated their problem is. This decision requires the software development the company is no longer able to have done by the in-house workforce. And that's when the outsourcing comes in place.
Generally speaking, the more technology-orientated your startup is, the earlier the stage it needs the outsourced development help. Some companies that offer tech-savvy solutions may require it as early as the commitment stage starts, to be able to develop a proper offer.
Therefore, answering the initial question: yes, pretty much every startup at some point needs outsourced support of developers (unless the founder is a developer himself).