Product or Solution?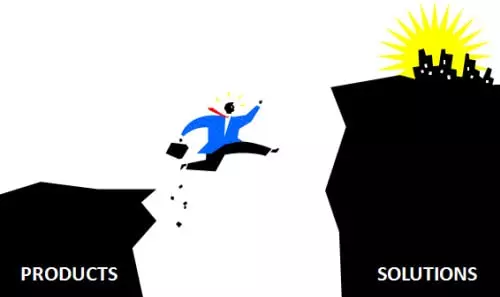 You have got an idea how to improve quality of work of your company or an idea of online breakthrough service, etc. First of all, you are going to find a developer who will help you to implement this idea. You will found websites of some developers and every website will have different sections, like services, products, expertise, solutions... How to understand what exactly you need, product or solution? Which company is better to choose that offers services, products or solutions?
Calmly, take a nice deep breath and slowly breath out - now everything is going to be at its own place.
One of the easiest way is to get out from your specific needs.
Do you need to develop something from scratch, maintain code refactoring or implement some idea, that will extend the functionality of your software?
Then you should choose "Services" section.
Are you looking not just for a contractor, but for someone, who already has dealt with problems similar to yours and understands the essence of business which is involving your Software?
Then you should choose a tab "Services" or "Expertise", also "Experience" or "Successful Projects".
You are looking for a contractor not just for his or her experience, but for his/her specific offers - see the section "Solutions".
Do you want something like "production-ready" to fix your problem at one stroke and get an additional functionality? See "Products".
Usually, one of the most popular approaches is when a customer chooses a contractor with a set of his or her own decisions, from which he or she can build one flexible, integrated solution to solve customer's problem.
If there is no such contractor, then the customer analyzes the facility of product usage (product cost + implementation + support) and compares with the order of the personified solution from developers, who simply have experience in this field.
And the most extreme case is to choose a developer, who has a general expert determination in implementation such projects. This may require an extensive resources of time and money, because potentially could be possible, that you will spend a lot of money on studying issues, technologies, finding optimal solutions and their adaptation.
I am sure that this little guide will up you to the task and will manage your work correctly. Please be reminded, that Codein has its own developments in several fields, such as: betting and online casino, fintech, cryptocurrencies and telecommunications. And, we are ready to develop all available "best practice" in your project.
Other articles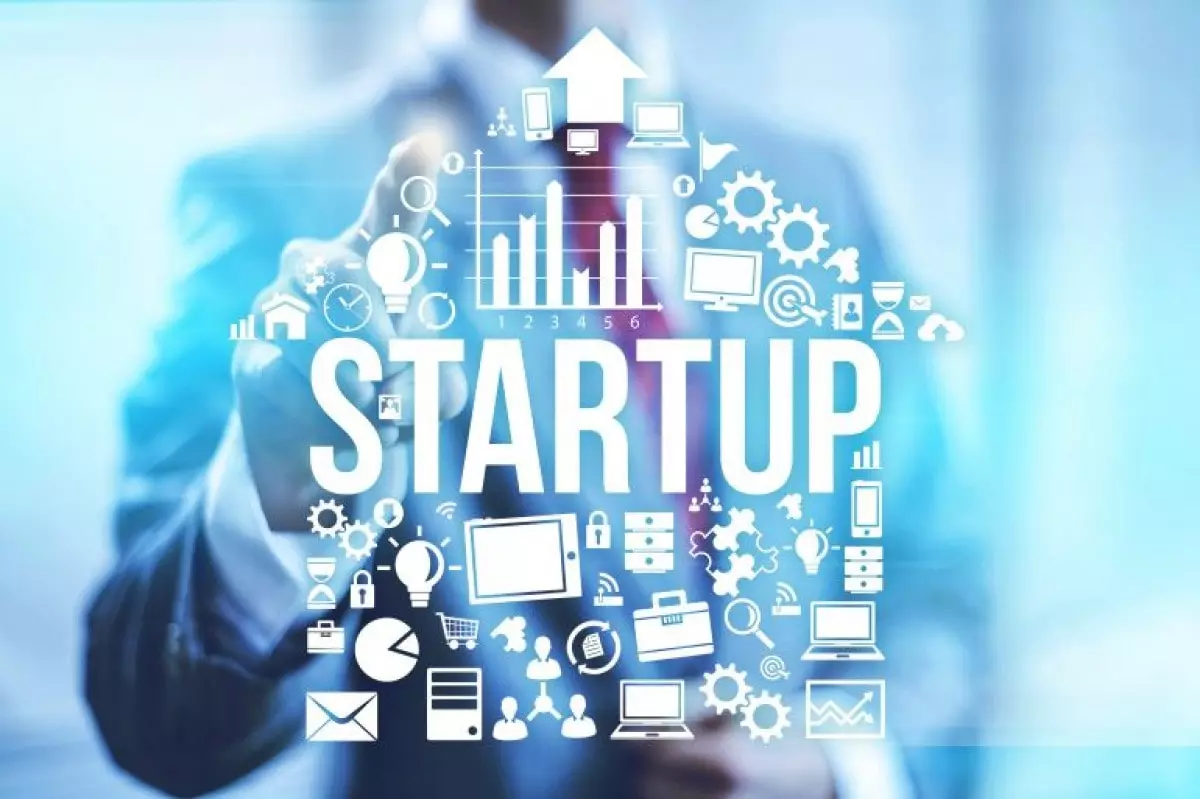 Does a startup need to outsource software development?
Every single startup goes through the same stages of development. And sooner or later, one of the main questions arises: Is it time for some tech help?
While, in most cases, the budget for the startup establishment is quite limited, it is still not the main criterion to consider, trying to answer the question. The most important metric is whether technology is a part of the core value proposition of the product, or is it a vehicle to solve a growing business need.
How do startups actually work?
Let's try to understand it in a real-life example. easyweddinggeorgia.com is a Dubai based startup, offering wedding solutions in Georgia for the residents of the GCC region. In this case, the core value proposition is a paperwork service and a memorable experience. The technology here plays a secondary part. Diving deeper, we can see that the company is going through the same stages as any other startup:
1. Concept and research
During this stage, the idea was born, and the potential target audience has been carefully studied, during the market research. The main goal of this investigation is usually to find out if people actually need the product/service and what problem it would solve for them. It is important to invest some time into analyzing the competition to understand if the idea is already being sold by other companies, and if the answer is yes, to understand what their strategy is.
2. Commitment
Here is where the company puts the research into practice. At this stage, the company has secured the funding and developed a clear offer and product along with setting up the marketing base to initiate some brand awareness.
3. Traction
At this stage, typically the first year of any startup, the company got the word out about its products and started gaining its first customers. The traction stage often gets mistaken with the growth. However, they play different roles. During the traction period, the main goal is to grow the customer base and to reach the product-market fit researched earlier.
4. Refinement
The refinement stage is where the given startup example currently is. The company got the feedback from the early adopters and is ready to refine the products in order to find a better market fit, offer a better customer experience, and to become more efficient in general.
5. Scaling (this is the growing stage we have mentioned earlier)
Typically at year 2 or 3, the company moves into the scaling stage. It would be the next step for our case study. At this stage, the company usually grows its customer base and its offerings. The marketing strategy gets optimized for a better conversion rate, and the tasks start being delegated to the new growing team of employees, supporting the business. This is when the company hierarchy is being set up.
6. Establishment
The final stage every startup dreams about – when they are no longer just a startup, but an established enterprise. It usually comes during year 3, or later. At this stage companies usually experience considerable growth (although not as dramatic as during the growing stage) and customer loyalty, while constantly working on their development.
At which stage do you actually need to outsource the developers?
In a given example of a startup, the technology doesn't play a big role during stages 1 to 3. The basic set up has been made by the company's founder and just a couple of hired employees.
However, reaching the refinement stage, it has become clear that in order to become a perfect fit on the market, it is necessary to restructure the offer.
In this particular case, to match the demand of the target audience, the products and services have to be divided into subcategories, making it easier for potential customers to find the best solution for their problem. To make it happen has been decided to build an umbrella of the companies (the directory website) where every potential customer would be able to find a personal solution, regardless of how complicated their problem is. This decision requires the software development the company is no longer able to have done by the in-house workforce. And that's when the outsourcing comes in place.
Generally speaking, the more technology-orientated your startup is, the earlier the stage it needs the outsourced development help. Some companies that offer tech-savvy solutions may require it as early as the commitment stage starts, to be able to develop a proper offer.
Therefore, answering the initial question: yes, pretty much every startup at some point needs outsourced support of developers (unless the founder is a developer himself).