Successful cases
It is not only about our code. It's about your business to.
more than 20 projects
$2,9 mln of total turnover
5+ industrial competencies
Every successful project raises our competence level and adds to our professional knowledge.
We do have a significant amount of successful projects. But there are few of them we would really like to tell about separately. Those are the projects with some unique technical specifications we implemented or interesting ideas implemented under challenging conditions.
Gol+Pas
---
Problem
There was a huge amount of automated content scanning on the gambling portal. The information derived from scanning was used to get advances in gambling.
Solution
We get request from our customer to solve this problem. We have implemented a solution named CodeIn.Antiscan.
Results
Implementation of the solution fully solved the problem of real-time scanning and protecting odds data from being used in a few popular cheating methods.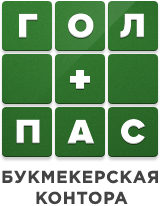 Ukrainian Cyber Police
---
Problem
New Ukrainian police department of cyber crime investigation need to hire staff. Cyber police authorities need the professionals in this area to help with interview.
Solution
CodeIn professionals was invited for new cyber policeman interviewing to choose the best one who will be hired to the service.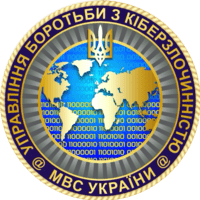 Intranet WEB-portal for bank
---
Problem
Big amount of normative and regulatory documents from the National Bank of Ukraine, new banking products, services and marketing promos and internal corporate events, employee support and a few bits more – are what had to be brought for use to all of bank employees.
In a banking environment, quality of customer service suffers a great deal because of low speed and disordered information flow through the bank departments. Loyalty of employees (and, eventually, customers) is negatively influenced by low personnel involvement in bank's life and events.
Solution
Creating an intranet internal bank portal to serve as the communication platform for employees, implementing corporate newspaper and internal document flow, allowing for proper management of internal information starting from documents and ideas discussion up to inter-department coordination and a full-featured document archive with intellectual search instruments.
Use MS SharePoint as the backend for the project was mandated due to bank's preference towards and extant investment in Microsoft products, such as SQL Server, Microsoft Office and Exchange.
Codein was hired to implement the solution.x
Result
Intranet internal bank portal wich was improved could rise the speed of new bank product starting and new personnel adaptation. Also in the future plans of bank HR development is online personnel certifikations on the base of this portal.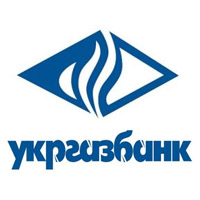 Price Register of licensed medical products
---
Customer: Ministry of Health of Ukraine
Short description: The register is a government-run information service that helps the government exercise control / regulatory power over the pharmaceutical companies present in the Ukraine in the fields of licensing and price controls, allowing for monitoring of and prices on medical products and comparing them to prices in other countries.
Implementation: We have implemented a fully functional accounting/tracking system as per customer's requirements, including electronic input forms for the data, system's administration facilities with role-based access controls and a comprehensive logging system. All features of the project were deployed in their entirety starting from technical specifications for system's parts up to putting the system and prividing customer support.
Technologies: MS SQL 2008, ADO.NET, WinForms, FastReport for .NET
Number of system's end-users: ~15 users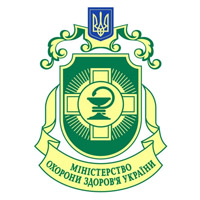 World Of Crew
---
Problem
Internet start-up needs the new team to continue development of his mass-market system. There is system contains two native mobile application, IOS and Android, and back-end, created on Node.js.
Solution
We have started to work on this project at march and make this applications live for the 1 month. As for now we have improved more than 10 new features and continue to work on it.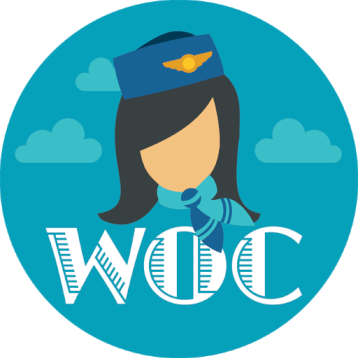 Other successful projects
Other successful projects
Our specialist implement a number of other important projects, as analysts, developers or project managers.
Docflow
Before joining team Codein, our engineers have taken part in implementation and deploying docflow systems of a number of ministries and the Cabinet of Ministers of Ukraine and also system of documents exchange between executive agencies of Ukraine. The progressive architecture for that time was used – three-tier architecture, Oracle DB, application servers and client application were created with Borland Delphi. Built-in VB Script added flexibility to business logic of system. All systems were created and deployed in strict conformity with security requirements, using software and hardware protection such as digital signature, hardware encryption and so on.
Automation of management of the social services to the citizen.
Our engineers took part in creating a system for automation of management of the government-run social assistance to the population in Kazakhstan. System was implemented in the architecture of customers requirements – a client-server architecture, Oracle DB backend (with PL/SQL logics) and Delphi 7.0 -written clients. The system was deployed for all regions of Kazakhstan.
Contact center
A contact center was put up for Ministry of Labor of Kazakhstan. Contact center provides services to people in Kazakhstan informing them and and consulting on issues of employment and open vacancies (with filtering by region, speciality, salary level and so on), pensions and social benefits, oralman / repatriation program support, and services for people with disabilities and special needs.
The contact-center is built with cisco hardware and using the Cisco Unified Contact Center Express (UCCX 7) with some voice processing performed on Cisco SBC routers with Cisco TCL IVR (for some of the voice features only available in more expensive Cisco UCCE/VoicePortal offerings) and FreeSwitch on Linux servers. The systems handles up to 4xE1 (120 voice channels) of calls with up to 20 operators, and, in addition to voice calls (one toll-free short number for Kazakhtelecom and all mobile operators), can handle incoming request via its SMS portal, e-mail and web-portal; systems operators and clients can also participate in multimedia conferences (through integration with Tandberg system in place in the Ministry, for instance, for system's showcasing).
Re-engineering
Audit and concept creation for reengineering of the information system has been performed at the request from the State Database Real Estate Register of Kazakhstan. Architecture concept was created with using of Oracle + ADO.NET data services Astoria + WPF(Telerik/DevExpress components)
We can give you more details about our projects and our competences upon request.
Do you want to learn more about our successful projects?