Application Development
We create effective applications for complex problems
more than 20 projects
$2,9 mln of total turnover
5+ industrial competencies
Standart solutions probably doesn't make you happy.
Often, it so happens that the standard vendor of IT solutions and platforms do not fully give appropriate functionality for a specific business purpose at a reasonable price. Very often the balance between versatility and flexibility boils down to an "either/or" choices and leads to loss productivity. It is easy to get something underpowered or overpowered, that does not quite fit and/or has a lot of extra functionality, that will never ever be used.
The alternative of ready-made enterprise solution is a custom development of the information system, that exactly fits your needs from scratch or via adaptation of well-chosen mix of proprietary and open source solutions. This allows for customers to control most aspects of the system, its modules and do not impose on usage of some proprietary product lines.
With properly implemented custom development, the client can control all of the parameters of the final product, its architecture and its scalability capacities, its interface ergonomics and deployment/existing infrastructure integration plans. Of course, there are risks involved such as budget overrun or TCO overrun of the system after deployment.
Services
At Codein we can work on every stage of System Development Life Cycle. If you are intrested in our team expertise as a part of your own ongoing project, every service listed below can be provided as part of complex software project development from scratch or separately.
Creating technical requirements for information systems
Creating formal specs for information systems (where appropriate, we do understand there are situations when formal spec drafting is not really possible)
Software and hardware architecture design, development of data models and business processes
Prototyping client and server software
Design user-friendly interfaces for different user access levels within the system
Creation of production front and back ends of information systems
Support, maintenance, functionality upgrade and refactoring of existing software
Integration of platforms and solutions of various third-party vendors
Performance and usability optimization
That is how we develop applications
Click to find out details
Look at our Success Story
Intranet WEB-portal for bank
---
Problem
Big amount of normative and regulatory documents from the National Bank of Ukraine, new banking products, services and marketing promos and internal corporate events, employee support and a few bits more these are what have been brought into use for all bank employees.
In a banking environment, quality of customer service suffers a great deal because of low speed and disordered information flow through the bank departments. Loyalty of employees (and, eventually, customers) is negatively influenced by low personnel involvement in bank's life and events.
Solution
Creating an intranet internal bank portal to serve as the communication platform for employees, implementing corporate newspaper and internal document flow, allowing for proper management of internal information starting from documents and ideas discussion up to inter-department coordination and a full-featured document archive with intellectual search instruments.
Use MS SharePoint as the backend for the project was mandated due to bank's preference towards and extant investment in Microsoft products, such as SQL Server, Microsoft Office and Exchange.
Codein was hired to implement the solution.
Result
Intranet internal bank portal wich was improved could rise the speed of new bank product starting and new personnel adaptation. Also in the future plans of bank HR development is online personnel certifikations on the base of this portal.
An improved Intranet internal bank portal could rise the speed of launching new banking products and employee adaption process.
Also, in the future, HR department of bank is planning to develop online employee certification program based on this portal.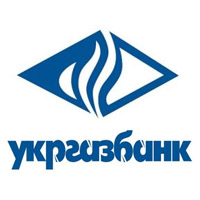 Are you ready to create application with us or you need additional information?