Ready-to-go business for you
Integrate to your portal solutions for higher future revenue.
more than 20 projects
$2,9 mln of total turnover
5+ industrial competencies
Integrate the best practices into your business
Constant improvement and addition of new features for the clients on your gaming or gambling portal is a prerequisite for sustainable growth of your business. There are two basic ways you proceed with your portal development – either by creating your own unique products and services (such as games or quizzes), or by integrating successful solutions from third parties, possibly with an already extant fanbase.
The CodeIn company can help you with both of the above ways.
Integration services cycle
Integration of other vendors ready-to-use products lets you get the results fast, such as with a franchise to an established business.
Third-party UI/UX solution adaptation
Payment services integration
Integration third-party solution to core logic
Clients accounts data merging
Integrational, UI-UX and functional testing
The most familiar game content providers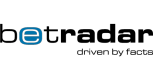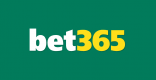 Lets wide up you business now!