IT outsourcing to Ukraine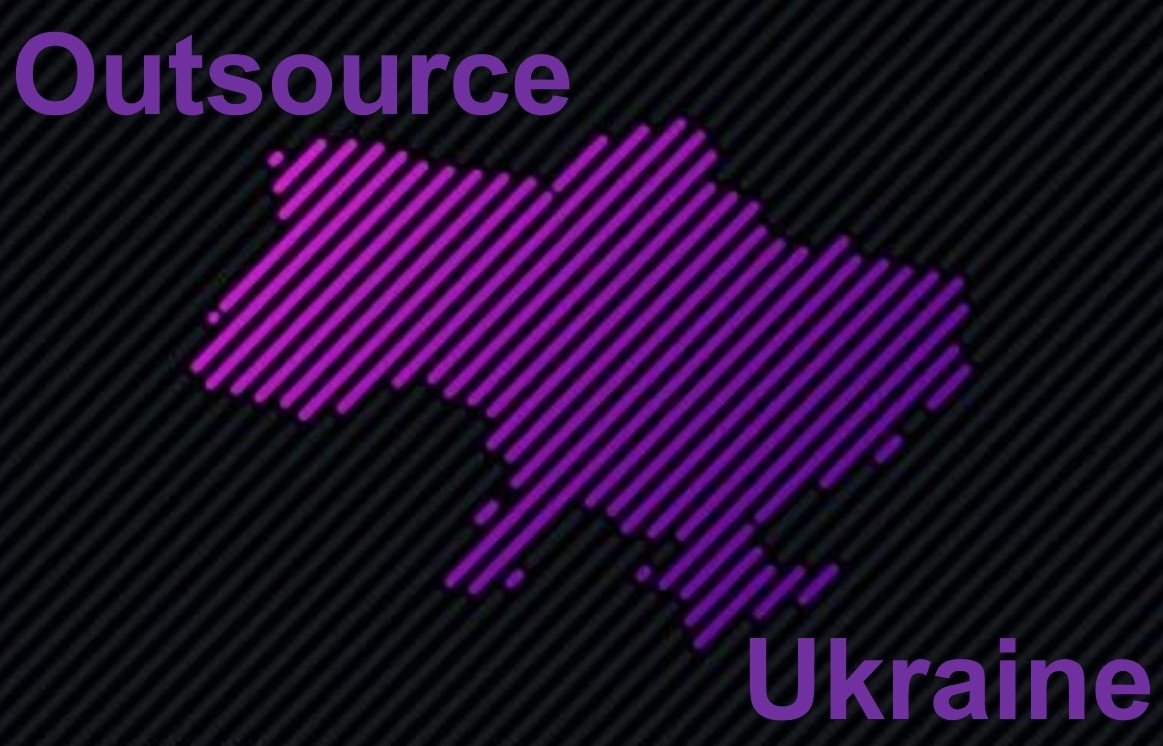 Are you responsible for the success of a business or business unit? Are you one of the fortunate few who have a robust and responsive IT department that partners with you to address your changing needs? Or are you one of the many who have an IT department that struggles to provide the services you need to succeed? Do you need help to get the software required to support your business goals? If so, outsourcing your application development needs to Ukrainian software developers will likely make sense.
If you are considering outsourcing, what engagement models are available to you? How do you decide which model to use? How do you select an appropriate outsourcing firm? Why should you consider software outsourcing to Ukrainian firms?
Outsourcing and Outstaffing. What's the point?
Whether you are a start-up or an established business, you need good IT support to grow or run your business. There are pros and cons to having your own in-house IT department. While some organizations have successfully run their own IT department, most struggle. It is very challenging for in-house IT departments to be responsive to business needs and cost-effective. Many organizations address this by having their IT department "keep the place running" and engaging outside organizations to take on significant projects when the business needs them. This outsourcing approach allows the IT industry resource pool to expand and contract according to project needs.
In his book "Marketing Warfare," Jack Trout showed that an entrepreneur shouldn't have to build a completely vertical company structure to be successful. There will always be something that you do better than others, and this becomes your competitive advantage. If your strength is marketing and knowledge of your market, following the "Marketing Warfare" guidance, you should focus on your strengths, such as company management, marketing, and financial management, and outsource the rest of the tasks.
Engagement Models
Successful IT companies that deliver a range of projects require good governance, clear objectives, good communication, appropriate architecture and design, good developers, proper testing, and quality documentation. Multi-discipline teams are the foundation of good projects; bringing together product managers, project managers, software development engineers, business analysts, developers, and testers. When considering outsourcing software development projects, you need to decide how much of the business is responsible for and what portion of the project is the responsibility of external parties. There are various pricing models available for you to choose from to meet your needs.
Outstaffing to Qualified, Ukrainian Engineers
If your in-house IT group has the processes and expertise to staff most of the project team, you may need only to add a few external resources to that team. You may need to add people with expertise that you don't have in-house, or you may need to bring in additional resources to address short-term peak demand. If that is your situation, then you should consider the benefits of offshore software development and the effectiveness of Ukrainian development teams.
Outsourcing to Ukraine, take advantage of experienced software engineers
If you want to have external consultants assume more responsibility for the project, a project-level outsourcing approach may be more appropriate for you. Using this dedicated team model, the outsourcing services firm provides the project management and technical resources needed. They work with you to understand the business requirements and help you test the solution to ensure that it meets your needs. On a project-by-project basis, you have the option of either fixed-price or time and materials contracts. Each contract type has pros and cons based on how well understood, detailed, and stable the requirements are. Well-understood needs might be better suited to fixed-price engagements and more loosely understood requirements are more suited to a time and materials approach. When establishing engagement contracts, you should also consider organizational maturity and risk tolerance levels.
Master Services Agreement
Upon completing a few successful outsourcing projects with a firm, you may want to build on the resulting mutual trust and set up a master service agreement with select outsourcing firms. By setting up master service agreements, you streamline your procurement process and improve your likelihood of accessing the software development outsourcing firm's top resources.
Offshoring
Once you have decided on a project outsourcing engagement model, you need to select an appropriate company to engage with. Usually, the most obvious solution is to choose local companies. The main advantages of this choice include the general business environment and atmosphere, the same time zone, and the same language. This creates maximum comfort during project implementation but often causes budget stress.
With modern communication tools, the global network has created almost ideal conditions for remote work with contractors, especially if the activities are not related to the transfer of fixed assets.
Today, many countries have become outsourcing hubs, where corporations whose management knows how to count money take their R&D centers. So, the combination of offshoring and outsourcing creates exciting business opportunities with advantages and disadvantages.
Some of the advantages are:
the ability to provide development twenty-four-seven, thanks to the location of your partners in different parts of the world, and
lower development costs because partners in other countries often have lower rates than local firms. This means services can be adapted for any price model.
But also, there are some disadvantages:
physical remoteness of partners, making meetings and oversight more challenging,
location of a partner in another time zone which does not overlap with the business time of your country,
specific work features of partner's system of finance, and their integration into global settlement system, and
certain aspects of the local mentality of doing business.
When choosing a country for outsourcing services, you need to establish your criteria and consider the advantages and disadvantages to make a balanced choice. Are you ready to start cooperation, or do you have additional questions? Please, write to us!
Why Ukraine will be a good choice to outsource your development projects
The IT outsourcing industry in Ukraine has rapidly grown in the last decade. Regional centers of concentration in the large cities foster the professional growth of IT professionals, building on the foundation created by the many Ukrainian top-notch educational institutions. Compared with most North American and European countries, the cost of living and labor in Ukraine is lower. The result is highly skilled people are available at rates below what you would pay for local resources. As a result, outsourcing to Ukraine makes sense for many organizations.
Two of the above disadvantages focus on the time zone and cultural gaps between you and your outsourcing firm. Those gaps are relatively small for North American and European organizations engaging with Ukraine development teams.
Time Zones
Ukraine spans across Central and Eastern Europe, and it is in the GMT+2 time zone during the winter and GMT+3 in the summer. Most of Europe is in the GMT+1 time zone, so there is almost a complete overlap in standard business hours for Europe-based clients. Most businesses in North America operate within the GMT-5 to GMT-8 time zones. So the time difference between Ukrainian development companies and most North American clients is between 6 and 10 hours. Therefore, comfortable meeting times can be arranged, and remote teams have nearly a full day of work completed when their North American clients come to work. This means that dealing with the Ukrainian software outsourcing industry is more straightforward than you might think and avoids time zone incompatibility.
Culture & language
While there are differences between European and North American cultures, there are more overlaps than variations. As an Eastern European country, Ukraine's culture overlaps in many areas. Work ethic, professionalism, and commitment to improve and get ahead are ways that Ukraine's cultural values make Ukrainian outsourcing companies good fits for North American and European clients, an up-and-coming outsourcing destination with limitless potential.
The international language of business is English. Most Ukrainian software developers communicate in English at the intermediate or advanced level. So, language barriers are going to be minimal. In general, the more senior a person's role in the project, the better their command of English. This is possible because many Ukrainian outsourcing companies provide in-house English education to support their professional development.
EU Relationship
The Ukraine relationship is covered by the Ukraine–European Union International Association Agreement. Ukraine is actively engaged in becoming a full EU member state in the next few years. In 2017 the European Union approved visa-free travel for Ukrainian citizens, allowing Ukrainians to travel to the EU Member States without a visa. With easy entry to Ukraine for EU citizens, outsourcing to Ukraine companies as nearshore partners makes sense for many European clients. One-to-three-hour flights can access most European cities, so in-person meetings are very convenient.
Professional Development
Ukraine has a very high-quality technical education system, providing Ukrainians the tech skills needed to build airplanes, space rockets, and satellites. One division of NASA is in Ukraine. Educational excellence also applies to the IT industry, producing over 20,000 new IT graduates each year. There are more than 600 higher education institutions in Ukraine committed to meeting the educational and technical needs of the Ukrainian market. Six Ukrainian universities were included in the QS World University Rankings - three of them are in the capital of Ukraine, Kyiv. The National Technical University of Ukraine "Igor Sikorsky Kyiv Polytechnic Institute" and the Taras Shevchenko National University of Kyiv are specialized in Computer Science, offering many courses in computer technology, programming, and computer science. Ukraine offers strong tech education and makes it easy for those who want to become Ukrainian software development engineers to pursue a rewarding and lucrative career.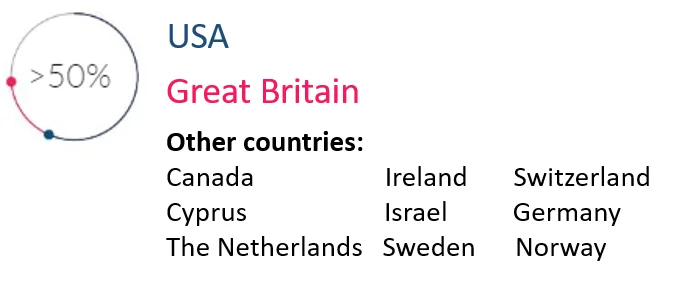 The main geography of the location of partners of Ukrainian IT companies
However, personal and professional development doesn't end when staff gets their degrees. Large cities in Ukraine have established centers of concentration that allow Ukrainian tech specialists to continue to grow in the tech industry. The main centers of concentration of developers and software engineers in Ukraine are:
Kyiv, Kyiv oblast (30% of all specialists)
Kharkiv oblast
Lviv oblast
Dnipropetrovsk oblast
Mykolaiv oblast
Zaporizhzhia oblast
As of 2019, more than 160,000 IT industry specialists were registered in Ukraine, and each year their number increases by approximately 30,000 people.
The influence of IT on Ukraine's GDP at the beginning of 2019 was 4%; it was forecast to reach 6.8% in 2020 and is likely to become as large as 10% soon.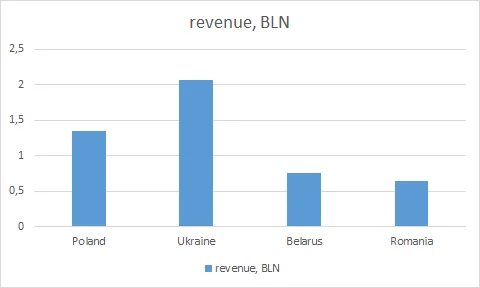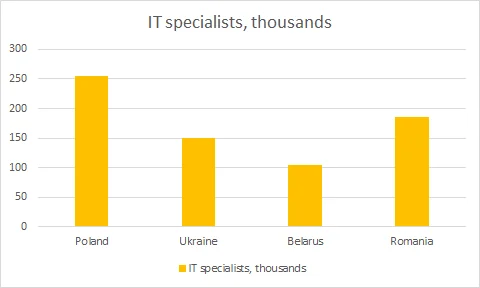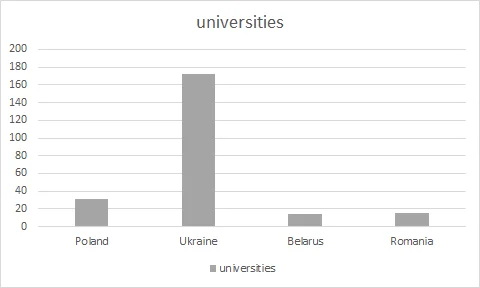 Infographics: the comparison of IT of Ukraine and the nearest competitors
Please, find the video review below, which will paint a vivid picture of the advantages of working with Ukrainian developers:
Cost of living and labor
The cost of living in Ukrainian cities is significantly lower than in other European countries and cities in North American. According to Numbeo, the cost of living plus rent index for Ukraine for mid-year 2021 is 22.12. This means that living in Ukraine is around 22% of what it would cost to live in New York. As a result, Ukrainian citizens need to make less money than their American counterparts to enjoy a comfortable life. Therefore, Ukrainians have a lower average salary than the citizens of many other countries. The Ukrainian software developer's hourly rate is on average 70% lower than in the United States, our competitive rates make the cost of software development lower when you deal with Ukrainian software vendors, even when compared to other countries in Eastern Europe. To learn more about outsourcing opportunities in Ukraine — Please, write to us!
Why you should choose Codein.Software
One of the primary reasons for outsourcing software development projects is to transfer the responsibility for managing and delivering a project to the external partner. A good partner needs to be trustworthy and competent in all aspects of project delivery. A solid corporate culture needs to support a broadly skilled project team. Strong project management, technical, and domain knowledge are needed to support sound development and testing discipline. Codein.Software has worked hard to bring all of these elements together to ensure your projects can benefit from our expertise and commitment when outsourcing in Ukraine.
The team already has a positive experience of cooperation with foreign counterparties, as well as dealing with companies in Ukraine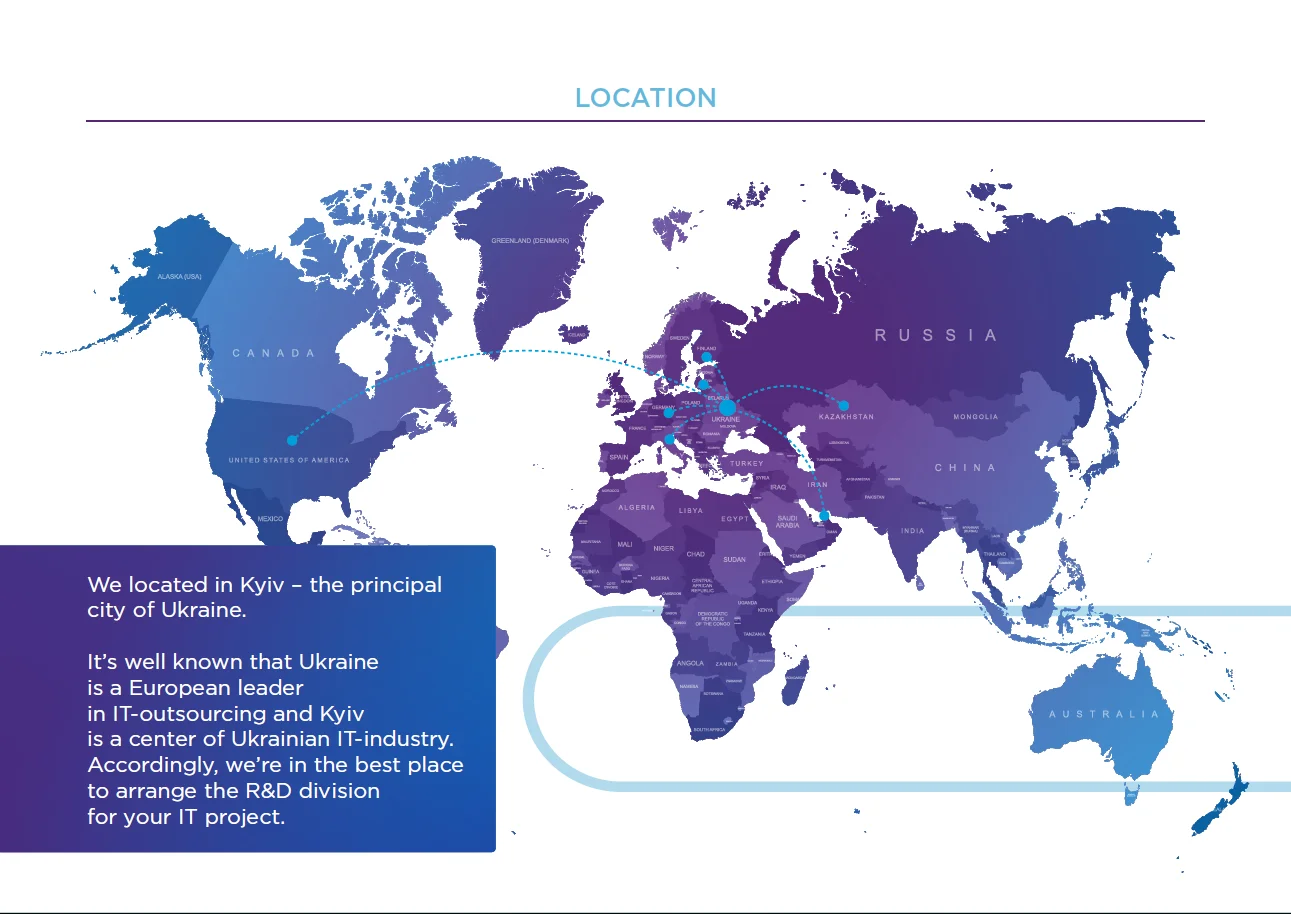 Our main partners are in Ukraine, Kazakhstan, Switzerland, and Saudi Arabia. Also, we have some projects from the USA, Netherlands, and Australia, which do not yet have a significant part of the structure of Codein.Software income, but they show us the possibility of development in these countries too. These foreign customers have seen the benefits of using an outsourcing company in Ukraine.
High Professional key Individuals
The core of Codein.Software engineers team is specialists with technical education and more than 20 years of working experience. CEO and the founder of the company, Dmytro Kostiukevych is a graduate of one of the best technical universities of Ukraine - Kyiv Polytechnic Institute. Dmytro has his own experience of direct software development, Project management, including for government agencies and top companies in Ukraine & Kazakhstan). CTO - Vadym Martysh is also a graduate of Kyiv Polytechnic Institute. He holds several patents for inventions in telecommunications and holds a Master of Science degree. He is a cybersecurity expert, networking and building high-load server applications. CMO - Oleksii Sannikov is a graduate of Oles Honchar Dnipro National University (Faculty of Applied Mathematics, rocket science engineering), additional education - marketing, many years of working experience in building remote banking service channels. While forming teams, we involve only experienced specialists who can independently develop a vision of architectural solutions and decompose the high-level requirements.
A set of expertise in several areas
The team of Ukrainian engineers has domain expertise in: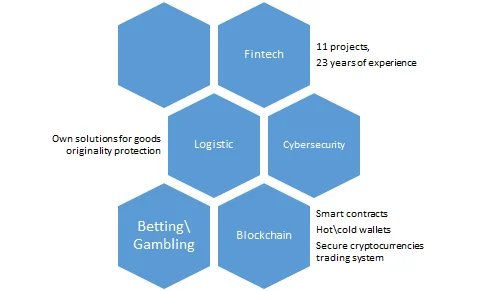 This expertise means that in addition to the technical aspects of projects, our teams also understand the mechanisms of a particular market and the nuances of business operating. But we consider that the primary expertise of the team is an ability to work with projects of various sizes, from start-ups to complex enterprise solutions. Depending on the project, the Codein.Software Management organizes qualified dedicated teams and, if necessary, hires additional specialists and expands the team. This is one of the many good reasons to outsource to software development companies in Ukraine, a dependable and rapidly growing outsourcing destination.
Formalization of Sustainable Development Process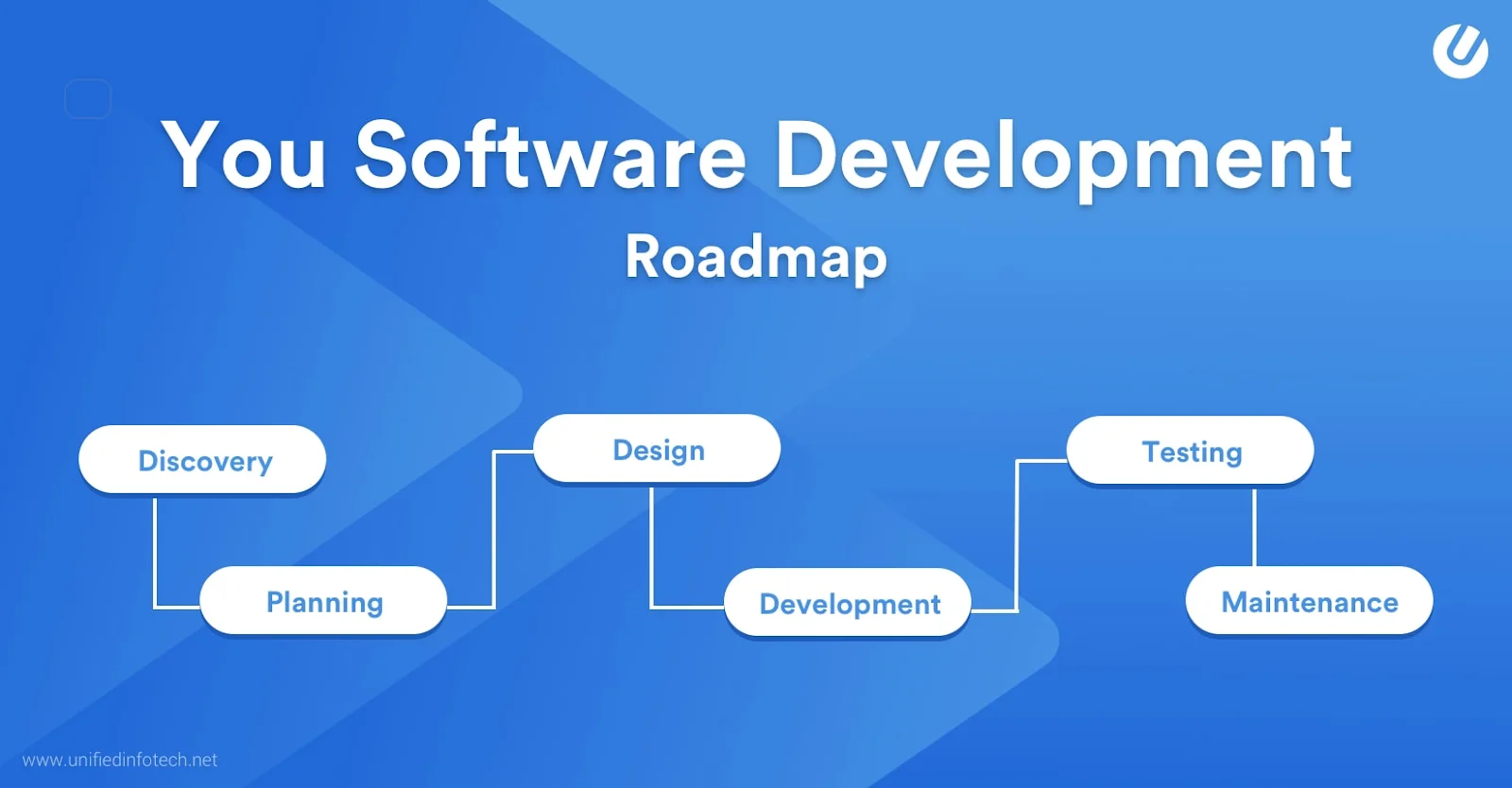 The Codein.Software uses the best practices in the industry during Development Process and Project Management to obtain predictable results. Depending on the project and the client's expectations, we can use the same traditional methods described in PMBook - Waterfall principle or xUSSR GOST-34. The same as using more modern and less formal Agile, Lean, or SCRUM approaches. We use Jira for task management.
To decide which implementation approach is better to use for your project — please, contact us!
We are ready to deal with projects "with history"
Codein.Software is a software development company that has consistently proven to be quite good at "catching up on new projects" and stabilizing and restarting them. We are not afraid of Legacy code because we already have a proven approach in studying the projects, forming primary documentation, and transitioning from introductory stabilizing issues to in-depth modernization and development issues. There is a problem with developing your project — consult with us about how you can improve the efficiency!
Variable Tech Stack
Our team of Ukrainian developers and specialists has experience in creating projects using multiple technology stacks and choosing the optimal stack for the client. We use appropriate technology rather than an expert with available technology in the current team composition. Accordingly, if the project is best built using technology stack expertise that we do not have in a team, we will expand the team as needed. Currently, our team comprises near to 20 specialists in different fields, like LAMP stack, Microsoft Tech Stack (.net), Java, Ruby, Ruby-on-Rails, iOS (Object-C, Swift), Android (Java), React Native, React.JS, Vue.js, Angular2+, Angular.js), Cisco, Asterisk, Freeswitch, advanced mobile development, etc. Also, we are cooperating with several talented UI-UX developers and web designers. Please, consult with us to determine the technology stack that best suits your project and benefit from affordable, high-quality services, delivered by the best Ukrainian developers.
So, if you want to give your project more chances for successful launch and development, Codein.Software is the best choice to outsource web development Ukraine. We can provide unrivaled expertise and affordability compared to other software development companies, which is why many leading organizations hire Ukrainian software developers.
Other articles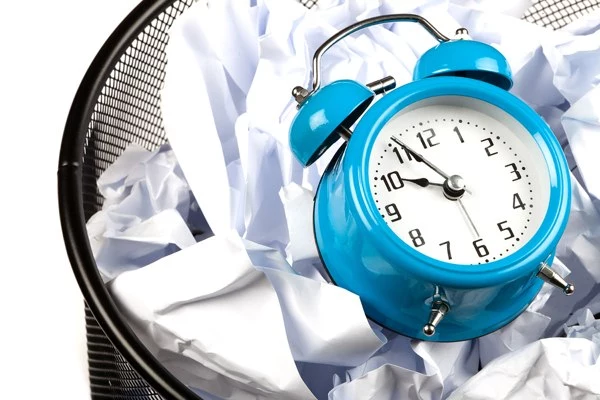 Do we really spend our time for nothing or it's a part of something bigger (next big thing)?