Outsource Ukraine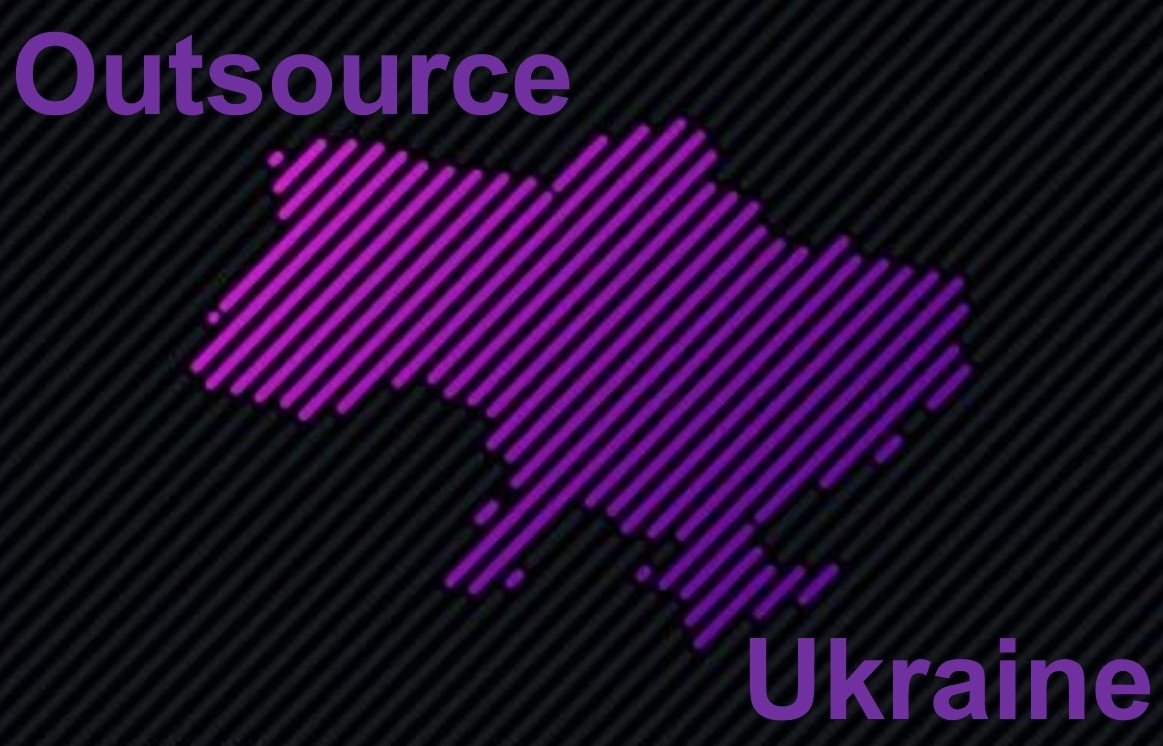 Contents:
What is outsourcing and outstaffing? Why should companies use such services?
Why Ukraine will be the good choice to outsource your development projects.
Why you should choose Codein.Software
Outsourcing and Outstaffing. What's the point?
As far back as Jack Trout in his book "Marketing Warfare" disclosed in detail the opinion that the entrepreneur shouldn't have to build a completely vertical company structure for successful business. There will always be something that you do better than others, and this is what becomes your competitive advantage.
Figuratively speaking, if your strong point is marketing and knowledge of the market, then your processes can be structured in such a way that on your side you can organize general company management, marketing department, the financial part, and delegate the rest of the tasks, for example, the development and support of the software part, to an external contractor. At the first glance it seems that having an in-house development is a very paying business.
During team formation you will have some troubles that in formed teams is not your headache. For example:
staff recruitment, formal and informal requirements for specialists
staff motivation, their maintenance and development
providing staff with an acceptable scope of tasks that will economically justify their salary
building of complete development cycle starting from analytics and pre-development analysis till testing of complete parts of the system
If you still decided to create your own team, you should know more about such an opportunity as outstaffing. That means, if you don't have enough expertise in the team, but it's not needed all the time, then you can hire a specialist from another team or hire a freelancer who is out of staff will deal with problems which require his/her knowledge and skills
As you can see, it turns out that creating your own team is sometimes a separate significant project in itself. And you should clearly understand why you are doing it, the full economic component, including the management processes.
Another approach is outsourcing services, which is not your strong point. That means, you should attract external contractors with the necessary expertise. There is a fundamental difference from outstaffing, because outsourcing involves more than just handing over part of the work to someone outside of your team. It also provides the transfer of responsibility for doing this work. The outsourcer is responsible for supplying you with a code of improper quality (that meets your requirements), according to agreed terms. Thus, you can concentrate on your core business and improve the efficiency of your business.
Offshoring
If you have already decided what part will get on an IT project with an outsourcing company, the next question that you're gonna have is - where this development company should be located. Usually, the most obvious solution is a choice among local companies. The main advantages of this choice: general business atmosphere, the same time zone and the same language.
This, definitely, creates maximum comfort during project implementation, but only with one exception, the stress can come from budget.
With the development of modern communication tools, the global network has created almost ideal conditions for remote work with contractors, especially if the activities are not related to the transfer of fixed assets.
Today, many countries have become outsourcing hubs, where corporations whose management knows how to count money take their R&D centers. So, the combination of offshoring and outsourcing creates interesting business opportunities that have their advantages and disadvantages.
Some of the advantages are:
the ability to provide development twenty-four-seven, thanks to the location of your R&D partners in different parts of the world.
lower development costs as a result of contracts with partners in countries with lower rates (in comparison to yours).
But also, there are some of disadvantages:
physical remoteness of partners, lowering the possibility of its control
location of a partner in another time zone which is not overlap with the business time of your country
specific work features of partner's system of finance, and their integration into global settlement system
special aspects of the local mentality of doing business
So, choosing a country for outsourcing, you need to create your own criteria that you will take into account with all advantages and disadvantages which allow you to make a balanced choice. Are you ready to start cooperation, or do you have additional questions?
Please, write to us!
Why Ukraine will be the good choice to outsource your development projects.
Ukraine is located in Eastern Europe and has a valid Ukraine–European Union Association Agreement, also since 2017 the European Union approved visa free travel for Ukrainian citizens, which allows Ukrainians to travel to EU Member States without a visa. This country has a very high quality technical education system, which allows you to build airplanes, space rockets and satellites. One of the divisions of NASA is located in Ukraine.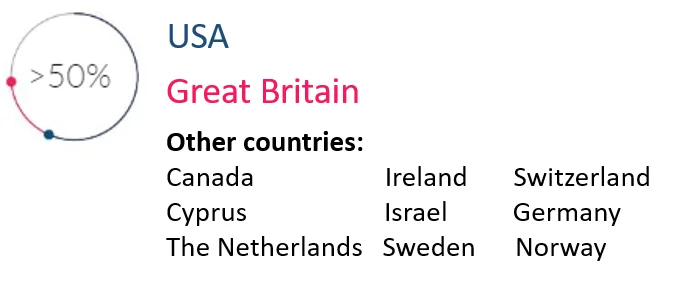 The main geography of the location of partners of Ukrainian IT companies
The main centers of concentration of developers in Ukraine are:
Kyiv, Kyiv oblast (30% of all specialists)
Kharkiv oblast
Lviv oblast
Dnipropetrovsk oblast
Mykolaiv oblast
Zaporizhzhia oblast
There are more than 600 higher education institutions in Ukraine. Six Ukrainian universities were included in the QS World University Rankings - three of them are located in the capital of Ukraine, Kyiv. The National Technical University of Ukraine "Igor Sikorsky Kyiv Polytechnic Institute" and Taras Shevchenko National University of Kyiv are specialized in Computer Science, offering a large number of courses in computer technology, programming and computer science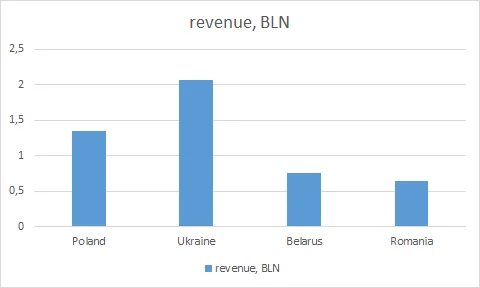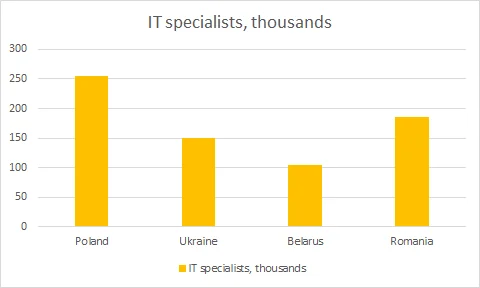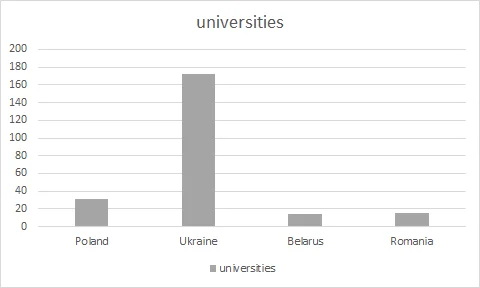 Infographics: the comparison of IT of Ukraine and the nearest competitors
As of 2019, more than 160,000 IT specialists were registered in Ukraine and each year their number increases by approximately 30,000 people.
The influence of IT on Ukraine's GDP at the beginning of 2019 was 4%, according to forecasts by the end of 2020 it should reach 6.8%
Please, find the video review below, which will paint a vivid picture about advantages of working with Ukrainian developers:


So, as a conclusion I can say, that Ukraine has a potential of IT industry development, every year the domestic demand for such specialists increases, which is satisfied by our own technical universities. The quality of education is very high, the mentality and business ethics are European. The cost of a specialist's hour is on average 70% lower than in the United States. All this makes Ukraine very attractive to outsource your development projects. To learn more about outsourcing opportunities in Ukraine - Please, write to us!
Why you should choose Codein.Software
1. The team already has a positive experience of cooperation with foreign counterparties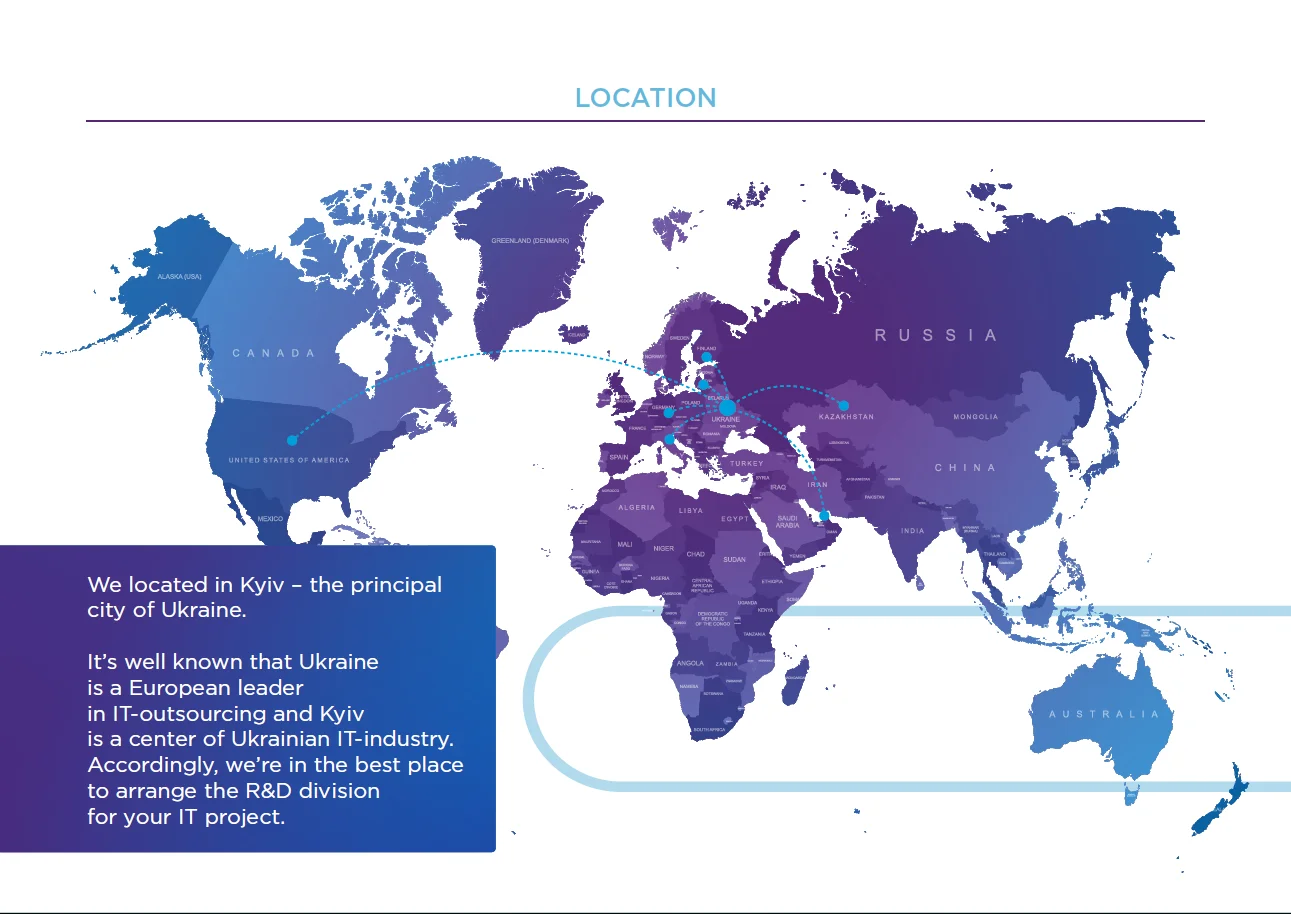 Our main partners are located in Ukraine, Kazakhstan, Switzerland and Saudi Arabia. Also, we have some projects from the USA, Netherlands and Australia, which do not yet have a significant part in the structure of Codein.Software income, but they show us the possibility of development in these countries too.
2. High Professional key Individuals
The core of Codein.Software team are specialists with technical education and more than 20 years of working experience. CEO and the founder of the company, Dmytro Kostiukevych is a graduate of one the best technical University of Ukraine - Kyiv Polytechnic Institute. Dmytro has his own experience of direct software development, Project management, including for government agencies (in Ukraine, Kazakhstan). CTO - Vadym Martysh is also a graduate of Kyiv Polytechnic Institute. He holds several patents for inventions in the field of telecommunications, and also holds a Master of Science degree. He is an expert in cybersecurity, networking and building high-load server applications. CMO - Oleksii Sannikov is a graduate of Oles Honchar Dnipro National University (Faculty of Applied Mathematics, rocket science engineering) additional education - marketing, many years of working experience in building remote banking service channels. While forming teams, we involve only experienced specialists, who are able to form independently a vision of architectural solutions and decompose the high-level requirements.
3. A set of expertises in several areas
The team has expertise in several areas such as:
Fintech
Logistic
Blockchain
Cybersecurity
Betting/gambling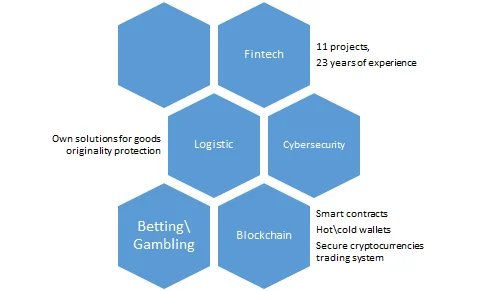 This means that in addition to the technical component, there is an understanding of the mechanisms of a particular market and the nuances of business operating. But we consider that the main expertise of the team is an ability to work with projects of various sizes, from startups to complex enterprise solutions. Depending on the project, the Codein.Software Management organises qualified dedicated teams, and if it necessary, hires additional specialists and expands the team.
4. Formalization of Sustainable Development Process
The Codein.Software using the best practices in the industry during Development Process and Project Management in order to obtain the predictable result. Depending on the project and the Client's expectations, we can use equally as traditional methods, that are described in PMBook - Waterfall principle or xUSSR GOST-34. The same as using more modern and less formal Agile, Lean or SCRUM approaches. We use Jira for task management.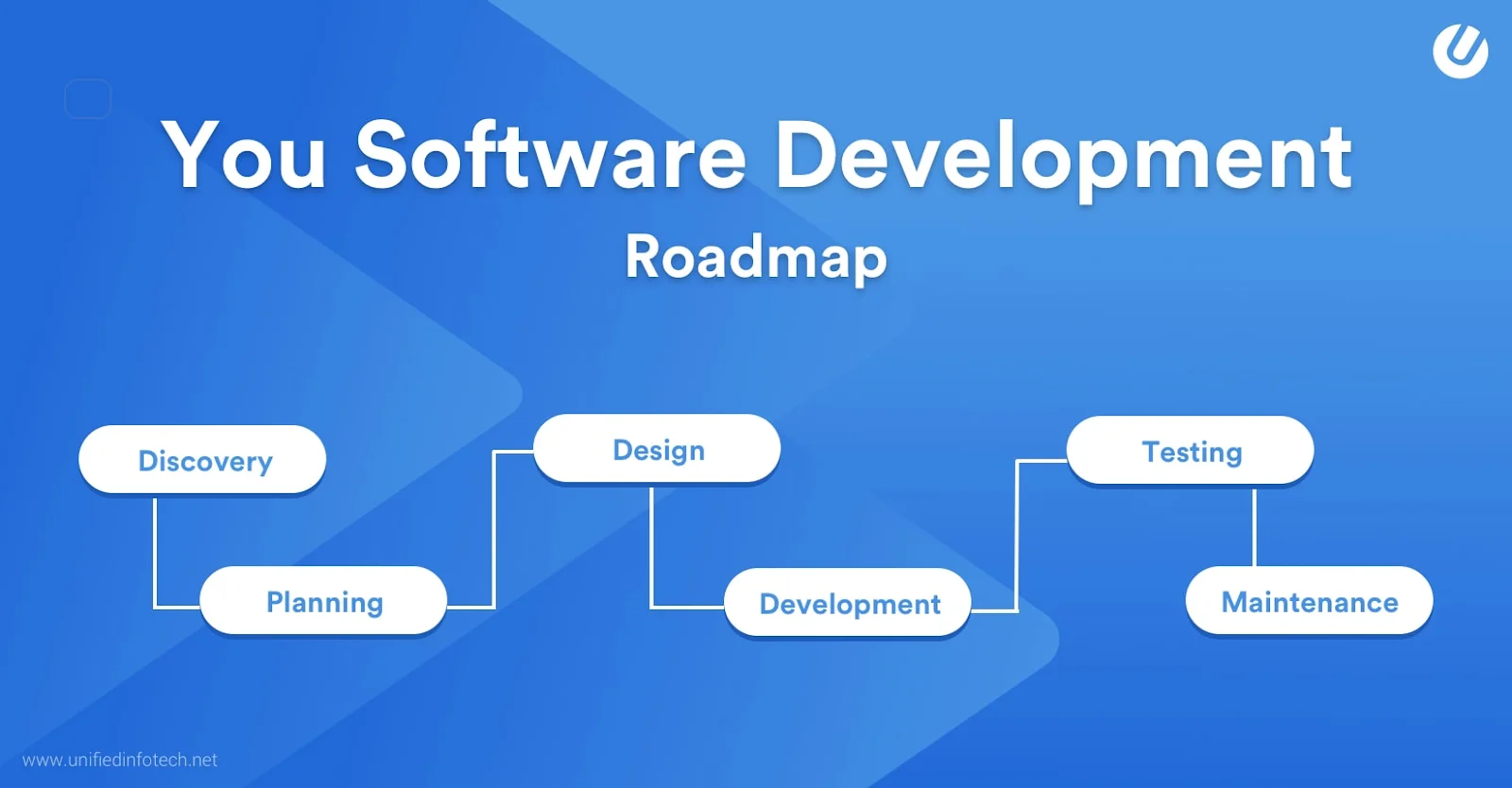 In order to decide which approach is better to use in the implementation of your project - please, contact us!
5. We are ready to deal with projects "with history"
he Codein.Software is also proved to be quite good at "catching up new projects", their stabilization and start of their work. We are not afraid of Legacy code, because we already have a proven approach in studying the projects, formation of primary documentation, and transition from introductory stabilizing issues to in-depth modernisation and development issues. There is a problem with the development of your own project - consult with us how you can improve the efficiency!
6. Variable Tech Stack
Our team has experience in creating projects using multiple technology stacks and provides the ability to choose the optimal stack for the client. On the grounds of expedience we are using appropriate technology, rather than using an expert with available technology in current team composition. Accordingly, if the task of the project can be achieved in the best way with the technology stack, that we do not have in a team, then we will expand the team specifically for the project. Currently, our team comprises near to 20 specialists in different fields, like: LAMP stack, Microsoft Tech Stack (.net), Java , Ruby, Ruby-on-Rails, iOS (Object-C, Swift), Android (Java), React Native, React.JS, Vue.js, Angular2+, Angular.js), Cisco, Asterisk, Freeswitch etc. Also we are cooperating to several talented UI-UX developers and web designers. Please, consult with us to determine the technology stack that best suits to your project.
So, if you want to give your project more chances for successful launch and development, you should outsource your project in Ukraine to Codein.Software!
Other articles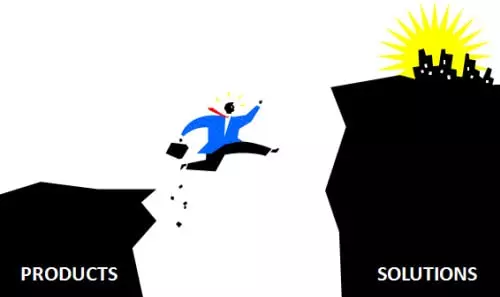 Product or Solution?
You have got an idea how to improve quality of work of your company or an idea of online breakthrough service, etc. First of all, you are going to find a developer who will help you to implement this idea. You will found websites of some developers and every website will have different sections, like services, products, expertise, solutions... How to understand what exactly you need, product or solution? Which company is better to choose that offers services, products or solutions?
Calmly, take a nice deep breath and slowly breath out - now everything is going to be at its own place.