PSD2 Directive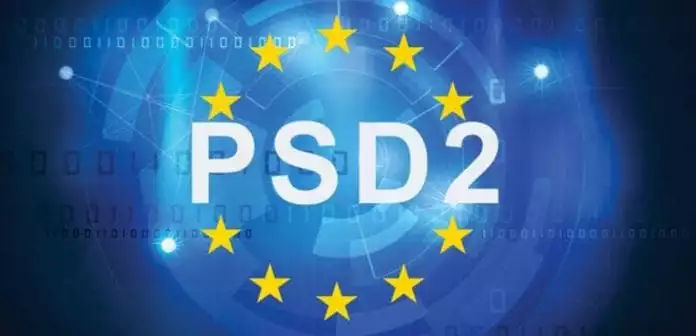 Introduction
Accessibility of banking services have been admitted for all people as one of the priority tasks together with education, access to information and clean water. The telecommunication infrastructure is very unequally developed in the world, so banking has its own characteristic features in different countries. For example, the African M-Pesa became the first case, when a completely non-banking organization started providing banking services. And all because of non-traditional service access.
This example shows that there is no need in banks with traditional format of service, as itself. Banks are needed as a back office, anyone can have working relations with client and current trends have proven it.
Banks have realized that visiting a financial institution for a client, as a whole, is sometimes rather unpleasant experience, so they tried to use all the time latest telecommunication solutions. There is more than one altruism driven by banks - good remote banking system can significantly reduce bank's costs on support. Firstly, it was SMS banking system, then web based internet banking, then mobile banking, messenger banking, bots and so on. All of these things have been created around us an interesting hybrid of financial services and the latest technologies, an entire industry, which is called Fintech.
Open Banking API
Today this industry is an undeniable driver in economic development. But since 10 years ago, there have been some factors which are hindering the rapid development of industry - Fintech startups stay dependent on banks. If the bank didn't want to integrate with startup - the startup had no chance in building service.
In addition, the client also become dependent to the bank, which issued him / her a payment card and opened an account, even if the application didn't satisfy client according to usability features or quality. Or client cooperates with different banks - he / she has to use several remote banking systems at the same time…
There was one possible way out of this situation - banks should have an open protocol that would allow them to integrate with third-party services.
Realisation of the idea in the world
The idea of an open interface of data exchange in banks was suggested by Germany in 2010. "Open bank project" is an initiative supported by the largest banks in Germany, which provides mutual exchange of data. This initiative is progressing and gives an opportunity to create interesting non-bank financial projects today. Subsequently, the idea began to be implemented in the UK - they also began to create open banking APIs.
And since 2015, the EU has accepted the PSD2 directive, which regulates the bank's access to client's database and software interfaces for exchanging data with third parties. The directive came into force in January 2018, according to it, all banks should meet the directive's conditions until mid-September, 2019: on the first stage, banks should provide developers with the test environment, and give the full access on the second stage. And despite the fact that most banks don't meet the deadline - the process is going on and soon we will be able to observe the creation of interesting European startups.
There are similar initiatives around the world, if it is not on the government level, then on the level of private business initiatives. For example, in the USA, despite the absence of such an initiative from the government, there is a MINT aggregator. There are also initiatives in Singapore, India, and Russia for creating such open platforms.
Ukraine, as an associate member of the EU, also has accepted the PSD2 directive in 2019. According to that, the wave of new startups will not bypass its territory.
And what's next? And then, the EU will implement PSD3 directive and anyone who doesn't get into this process will stay on the wayside of financial flows and in the deep niches, where no retail and small business has gone before :)
So, what are the opportunities will provide an Open API in the world?
First of all, what we are waiting for is forgot about impression "bank client XXX". Preferably, the client will have access to payment instruments of all banks from one application, and the client becomes just a user of the financial application from which he or she will manage accounts from several banks.
Second, is a significant increase of competitive activity between banks and financial startups, that will compete for user's attention / loyalty of their applications. Most likely, there will be an interesting situation, where banks will build up loyalty programs with unique services in their applications and non-bank startups will use offers variety from other banks and partner programs.
Third. Clients who have already been logged in, their personal data will be used by other members of the system, such as banks and non-banking systems. This will allow users don't pass identification every time, when they decided to purchase a service.
Fourth. Previous innovations will automatically bring to result in a situation where banking services will be sold as a prepaid mobile phone provider package, quickly and in a single click. For example, you will have an opportunity to make a deposit in any bank by purchasing a prepaid deposit card for a certain amount.
It is impossible to predict all consequences or evolution of Fintech, we can only confirm that fact, that culture of consumption of financial services will be significantly changed and modernized.
What is client expectations?
The fact of the matter is that banking services is not simple. For that reason visiting banks is not really pleasant procedure for ordinary people, the same as banks by themselves. The best for people to know nothing and steer clear of all these difficulties. People would like to get all these services as quickly as possible, without extra time and energy.
Here rather than elsewhere came into play Fintech. Everyday technologies give us opportunities to simplify our financial services.
Client says: "I don't want to go to the bank," We say - "Choose services remotely by web, mobile".
Client says: "I would like to get a unsecured loan quickly", we say - "Please, use our instant online credit systems".
Client says: "I don't want to pay extra attention and control my expenses, but I would like to avoid extra expenses", we say "Please, use our financial management system with AI".
Client says: "I don't want to install all bank applications, where I have a card or bank account", we say - "Please, install our generic app and manage all your bank cards there.."
Open API allows us to improve the quality of financial services, their accessibility and usability.
Why are we bringing up this topic?
Our Codein Sofware team, specify Fintech as one of the industries, where we have extensive experience and understanding of business component. We have more than 13 years of experience in banking systems, we've participated in implementation of digital banking systems at several banks, participated in the development of several non-banking payment systems and integrated banking APIs, PCI DSS implementation and compliance, also, many other solved tasks, which gave us a right to identify ourselves as professionals in this area.
Confirmation of our professional approach and ability to develop such systems are our successful cases and, in particular, our rating on the Clutch (https://clutch.co/profile/codein-software#review-797472)
If you have any ideas concerning the development of interesting financial service, we are ready to help you! Let's start our cooperation with a free consultation, where we can help you to choose the right technology, architecture, and stages of system development and implementation. This will help you to save a good part of the budget, and you can spend this money on further implementing of additional functionality or marketing.
Other articles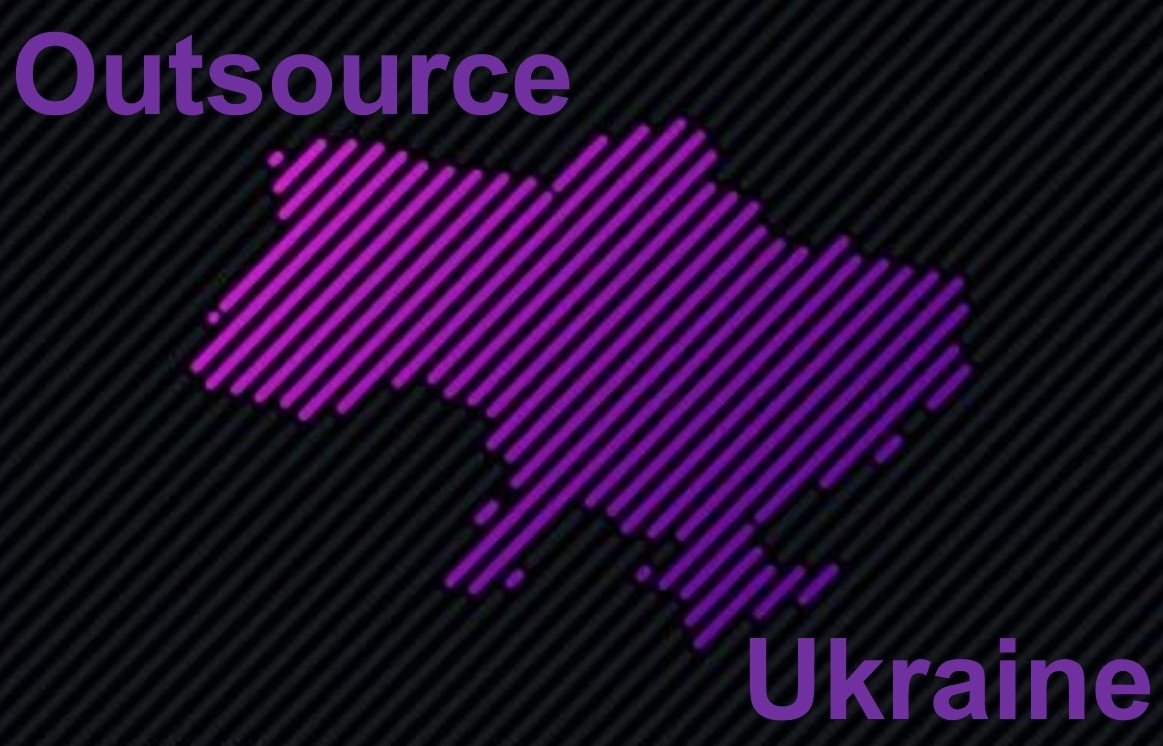 Outsource Ukraine
As far back as Jack Trout in his book "Marketing Warfare" disclosed in detail the opinion that the entrepreneur shouldn't have to build a completely vertical company structure for successful business. There will always be something that you do better than others, and this is what becomes your competitive advantage.
Figuratively speaking, if your strong point is marketing and knowledge of the market, then your processes can be structured in such a way that on your side you can organize general company management, marketing department, the financial part, and delegate the rest of the tasks, for example, the development and support of the software part, to an external contractor. At the first glance it seems that having an in-house development is a very paying business.
During team formation you will have some troubles that in formed teams is not your headache. For example:
staff recruitment, formal and informal requirements for specialists
staff motivation, their maintenance and development
providing staff with an acceptable scope of tasks that will economically justify their salary
building of complete development cycle starting from analytics and pre-development analysis till testing of complete parts of the system
If you still decided to create your own team, you should know more about such an opportunity as outstaffing. That means, if you don't have enough expertise in the team, but it's not needed all the time, then you can hire a specialist from another team or hire a freelancer who is out of staff will deal with problems which require his/her knowledge and skills
As you can see, it turns out that creating your own team is sometimes a separate significant project in itself. And you should clearly understand why you are doing it, the full economic component, including the management processes.
Another approach is outsourcing services, which is not your strong point. That means, you should attract external contractors with the necessary expertise. There is a fundamental difference from outstaffing, because outsourcing involves more than just handing over part of the work to someone outside of your team. It also provides the transfer of responsibility for doing this work. The outsourcer is responsible for supplying you with a code of improper quality (that meets your requirements), according to agreed terms. Thus, you can concentrate on your core business and improve the efficiency of your business.